Dr. Larry D. Johnson
Our Vision, Mission and Beliefs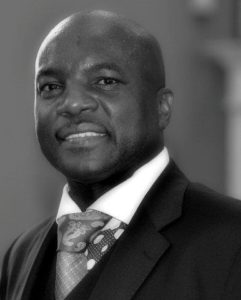 In July 2000, Pastor Larry D. Johnson was called to be the Shepherd of Fellowship Missionary Baptist Church. Under the leadership of Pastor Johnson, Fellowship has grown spiritually through True Praise and Worship. As a result of sound biblical teaching, Fellowship has truly moved from Religion to a Personal Relationship with God.
Pastor Johnson in a native of Marvell, Arkansas, where he was born, raised and finished school. Upon graduating from high school he moved to Little Rock, AR. His job later transitioned him to Austin Texas. After residing in Austin for two years he joined Sweet Home Baptist Church under the auspice leadership of Dr. Ronald J. Byrd. He then yielded to the Holy Spirit and accepted his calling to the Ministry a year later. He preached his first sermon on Easter Sunday 1994. The very next year Pastor Johnson was moved to transition back to Arkansas. In 1996, he was elected to be the Pastor of Mt. Olive Missionary Baptist church in the Marvell Community.
In 1998 Pastor Johnson married Holly Willis and to their union they have one daughter, Karrington NiKole Johnson. They also have two boys, Raco and DeLerick. After getting married, he transitioned back to Little Rock where he attended Philander Smith College. He graduated May 2002, Magna Cum Laude with a degree in education. He graduated #9 in his class. He was also the Senior Class Chaplain.
He then became an Adjunct Professor at Philander Smith College for the next three ½ years. He attended Clinical Pastoral Education (CPE) at Baptist Health Center in Little Rock, AR. After receiving one Unit at Baptist Health, he was inspired to go to Seminary School for the next six years where he received his Doctorate in Theology, June 2013.